Our Story
Habi promotes responsible fashion, Pinoy pride and social involvement through 100% Filipino-made, environment-friendly footwear and lifestyle items. We partner with communities all over the Philippines, particularly in Payatas and Batasan, Quezon City, Marawi, Lanao del Sur, Lamitan, Basilan, Isabela, and Kiangan, Ifugao. Habi believes in a better future where opportunities are equal to anyone, and where people from underprivileged communities are given avenues to fulfill their potential - through livelihood, artistry, women empowerment, and education.
Our Partner Communities
Habi Eco Weavers and Sewers Association
The Habi Eco Weavers Livelihood Association of Payatas, Quezon City is one of Habi's pioneering communities and the home of its upcycled fabric weaving workshop. The community and its artisans are the force behind Habi's basket weave component for its footwear, and main partners for its woven lifestyle products and canvas bags.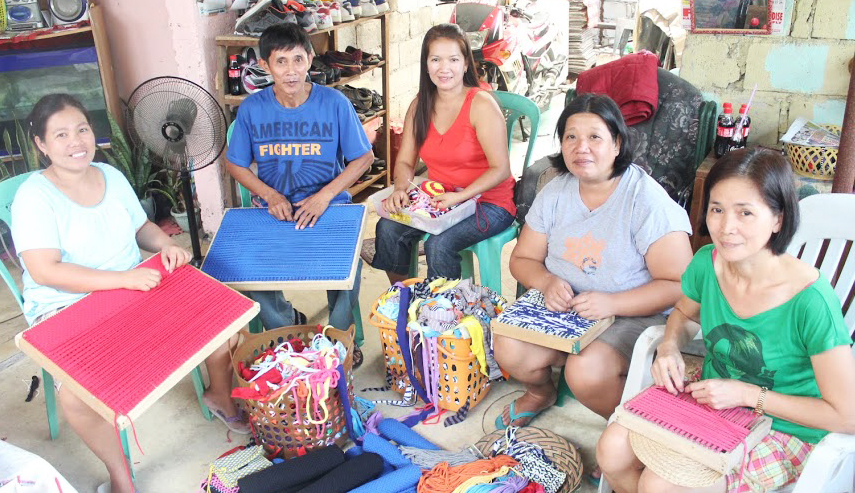 Batasan Women's League Consumer Cooperative
The Batasan Women's League Consumer Cooperative is an urban based artisanal group based in Batasan, Quezon City. The unassuming yet robust community has over 100 members, with most specializing in various crafts and skills. Habi gave particular attention to its artisans focused on the woven beadcrafting, crocheting, and bagmaking. Habi collaborates with them in coming up with the Sinta Collection, a line of bags and lifestyle items featuring their beautiful wooden beaded crafts.
Kiangan Weaver's Association
The Kiangan Weaver's Association of Ifugao is one of Habi's sources for the Inabel weave component of its footwear and lifestyle products. The beautiful Cordilleran weave represents the vibrant culture of the province of Ifugao. Habi seeks to uphold its heritage by fusing their woven craft into lifestyle products that can further highlight its beauty and intricacy.